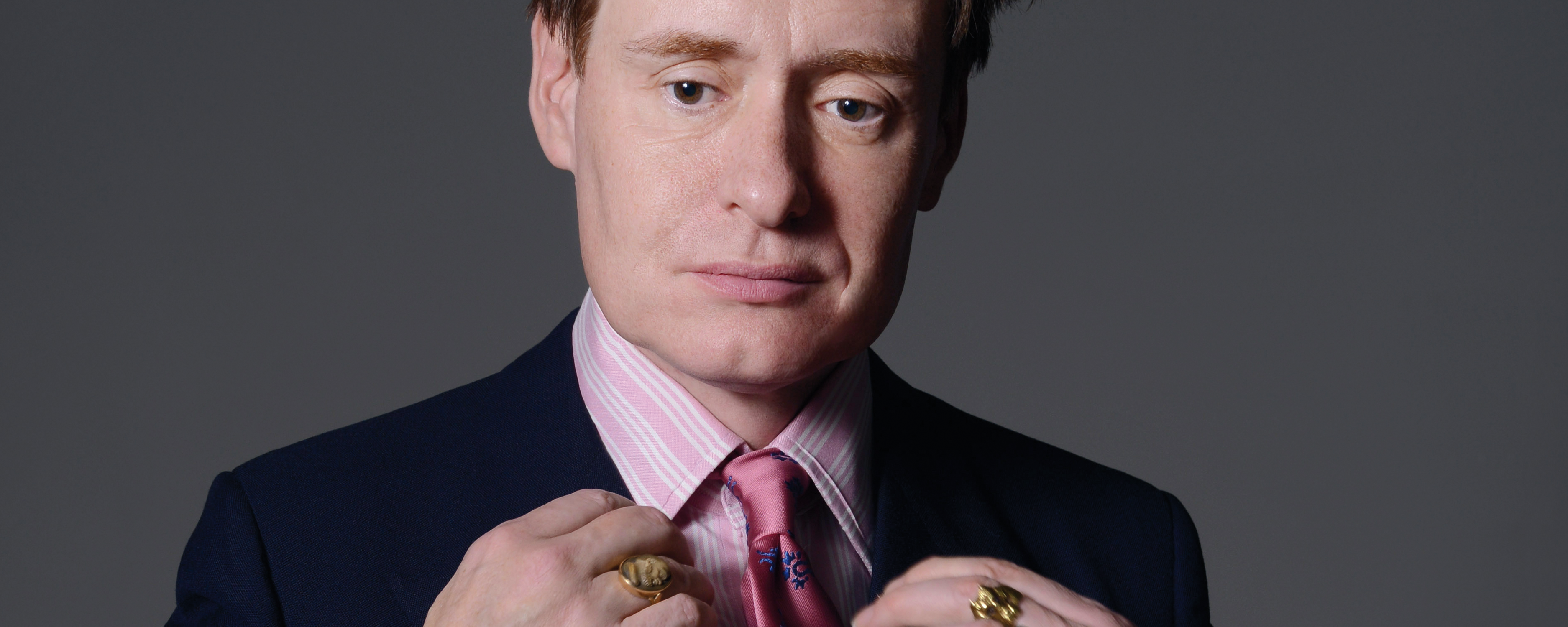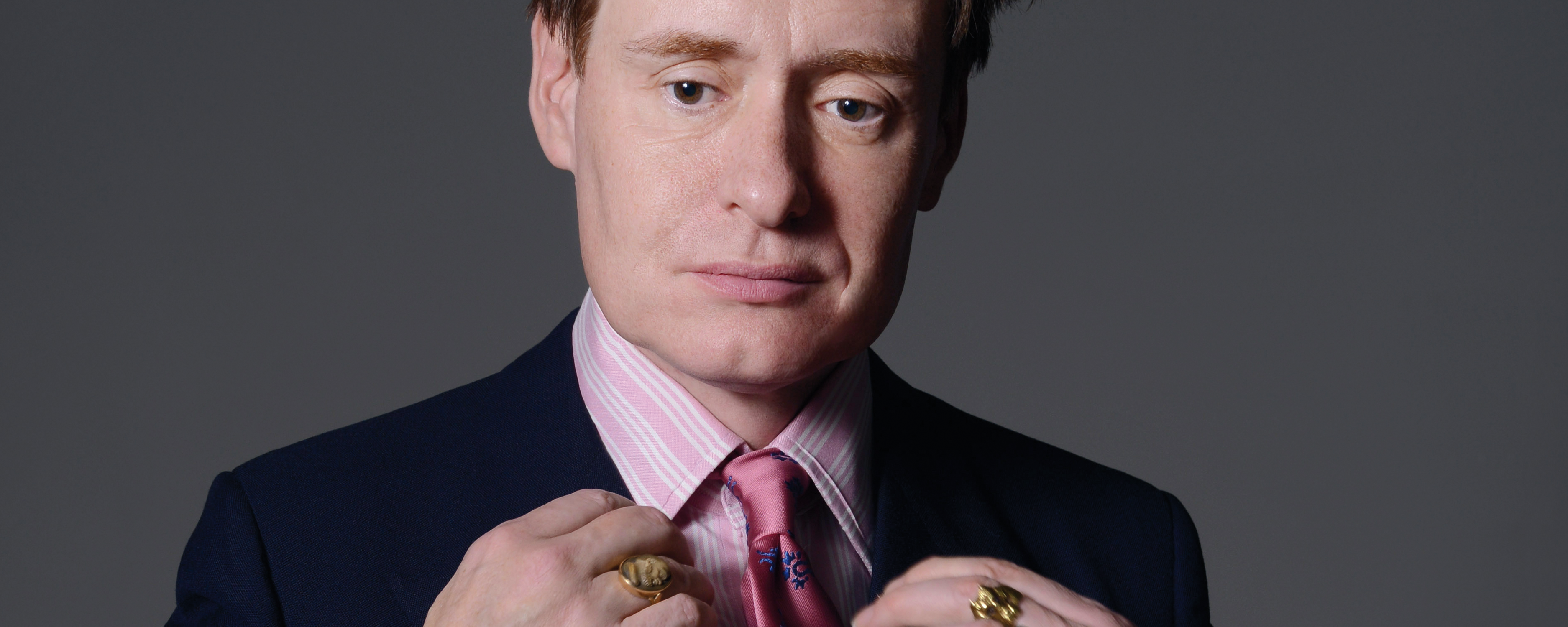 The return of the elegant watch
By Nick Foulkes, Photograph by Frederic Aranda.
The British writer and arbiter of style, Nicholas Foulkes is known in the world of horology for his strong passion for watches – and for conveying his passion with great witt and humor. Read this essay about the reappearance of the classical, subtle watch. 
"Elegance is about proportion and about detail; there are reasons why classic do not change much; they are pretty much perfect as they are". 
Things are easier to understand when they have a reason, so let us blame it on the financial crisis. The great Gotterdammerung seems to be the cause of everything from the rise of political extremism down – so it is nice to find something positive that has resulted from the great financial crisis: the return of the elegant watch. I know that the moment when the world´s economy threatened to collapse is now a decade ago and a generation has come to maturity knowing nothing else. But things do not happen fast in Switzerland, I have heard – and it may be apocryphal – that the great Nicolas Hayek, inventor of Swatch, said that he wanted to die in Switzerland because it was where everything happened ten years later. 
There is watchmaking pre-crisis and there is watch making post-crisis. In the first decade of this century watchmaking was on a binge – indeed there were a few watches that looked as if they had been designed by people under the influence of strong intoxicants. To call them baroque is an insult to the masterpieces of the 17 and 18th centuries, when the artistic goal seemed to have been to have more in the way of trompe l´oeil fresco-painting, gilding, ormolu and ornate plaster work to the interior of our castle, palace or cathedral than that of your neighbor. 
At least there was a unifying aesthetic about the baroque – like or do not like (and by the way I ten to love it) you knew what you were looking at. The difference is that by the time their design was overheating watches did not know what they looked like. The first decade of the current century was a time when you could randomly blend style cues from Star Wars with elements of late 18th century watchmaking, chuck in some Motorsport detailing, and get away with it. Watches no longer looked like watches but resembled horologically-inspired hamburgers, great towers of mechanical Babel, clockwork contusions that mushroomed from male wrists, with complications all mashed up in what one could only have imagined to be a horological interpretation of the Mad Max Films. It would be nice if you could link to the time before the financial crisis. Did the fact that people had more money make them wear huge watches? Are there other examples in the history of style and fashion that abundance leads to stylish excess?
And then there was the size. Big watches began to be a "thing" in the 1990´s. Breitling had made a comeback with is Chronomat during the 1980´s, which by the standards of the time was a bulky watch; IWC was getting traction for its Portuguese collection launched in 1993 and the decade saw the launch of Audemars Piguet´s Royal Oak Offshore and the relaunch of the then little known Panerai. But by the crisis watches were guzzling more steroids than a Cold War Soviet weightlifter. There is nothing wrong with a large watch when it needs to be large: although aviators no longer wear sheepskin suits over which they have to faster oversize watches with crowns the size of onions to be wound using gloved hands, at there is an historical precedent for big pilot´s watches. However, the first decade of the century saw watches grow bigger to incorporate increasingly showy complications, and to become more overt signals of the wearers affluence. 
 Then things started to change. Even if you had not lost your money, your job or your home, austerity was everywhere and the brash exuberance of some of the more extreme pieces seemed out of place. If you believe that economic health can be tracked by the rising and lowering of hemlines, then the notion that the return of right-sized watches signified an economy gone wrong makes sense. The reaction against supersizing was diametric: where once a battlefield had been on of ever upwards heading case diameters, brands started a sort of limbo dance as the emphasis shifted to making slimmer timepieces.  In 2014 Bulgari launched the Octo Finissimo, boasting that the tourbillon, boasting that the tourbillon with a movement of just 1.95 mm, was a worlds first. Now Piaget has an entire watch, case and all, that is just 2 mm. high. Everywhere something is being claimed as the thinnest in its class – even if the class is so tightly defined as to just include the watch in question. 
But there is more to this than mere statistical braggadocio, as instead of demonstrating their prowess with high-rise multi-function mechanical towers, watchmakers focus on details, harmony, beauty  – in short elegance. I was talking to Thierry Stern, the fourth generation of the family, to run the revered Geneva Manufacture Patek Philippe, the magazine also for readers who do not know Thierry Stern is, so please introduce him the other day about his new perpetual calendar the Ref 5320 and he was telling me about the effort that he had put into designing "a case that would show that Patek Philippe does everything internally. It is very important for me that people do realize it is not just about the movement, it is also about the case." The case apparently sober but looked at with care, beautiful details such as the stepped lugs and box-like watch glass emerge, this is subtle, nuanced, grown up watchmaking reflecting the sobriety of a period still absorbing the ramifications of the Economic crisis; and a more mature watch buying culture, that demonstrates an appreciation vintage watches. Is this a sign of times? That the times are more sober? If so, please emphasize and tell why you see those trends.
Elegance is about proportion and about detail; there are reasons why classics do not change much; they are pretty much perfect as they are. And let me mention Ole Mathiesen´s signatur watch: little changed in over 50 years and now an accepted part of the canon of Scandinavian design. But equally easily I could have mentioned the century old Cartier Tank. Indeed, after experimenting with all sorts of weird, wild and sometimes rather wonderful complications it has returned to focusing on the watches that made it famous: and this year the light falls on the Santos; a watch originally launched in the early years of the last century and sen by many as the first purpose-built commercially available, men´s wristwatch; a real return to its roots. Please write why the lift falls on the Santos. For the readers who don´t know it, please tell why. Instead of straining after novelty for the sake of novelty the French jeweler has realized that it has got a back catalog of breathtakingly beautiful watches essays in pure elegance such as the Tank Cintree, released as a strictly limited series this year, have made a comeback. But as well as balance in terms of proportion size and design there has to be balance between watch and wearer. As Christian Mathiesen, CEO of Ole Mathiesen explains:" the watch should not steal the limelight. It should not be the watch that comes with a human accessory; instead it should respond to its user." Elegance was never really out of style, but with the return of the understated watch, it is once more back in fashion.
Contact
FREE SHIPPING ABOVE 2000 DKK
EASY RETURN
2 Year Warranty